Communication Plus
…I absolutely loved this book…for me it was like sitting in a workshop with the
CLASSeminars
team. Each and every page is jam packed full of great information, tips, tricks, and training for those who want to learn to be a better speaker and writer.
As someone who is always looking for ways to improve what I do, this book has proven to be a valuable tool in my tool box as I step forward to lead teams, build ministries, encourage and equip women, lead Bible studies, write for magazines and speak to groups.
Do you have to do all of those things to learn and grow from this book?
Absolutely not…each and everyone of us can benefit from the words of these two giants in the communication (speaking/writing) world. Just learning about the personalities has helped me in my parenting, in my ministry, even in my everyday, ordinary life…which is something that I will carry with me forever.
In this book you will learn "How to Speak so People Will Listen" by;
* Discover your communication personality
* Adjust your communication style to the listener
* Speak in public with confidence
* Enhance your written communication
Good Communication: Your Key to Success
Let's talk! You want to improve your communications skills. But where do you start? It all begins with your personality type, say dynamic seminar leaders Florence and Marita Littauer. In
Communication Plus
, you'll discover your special communication personality.
Maybe you're the "Popular" type with the gift of gab, or the "Peaceful" type, steady and balanced. Perhaps you are usually silent (the "Perfect" type) or you like to give orders (the "Powerful" type). Learn your personality's unique areas of strength and weakness. Then discover how to best communicate with other personality types when speaking publicly, sending written correspondence and communicating one-on-one.
The Littauers give you the simple, time-tested tools that you need to become a better speaker and conversationalist at work and at home. Find out why learning to communicate more confidently is your key to success and improved relationships!
About the Authors
Dr. Florence Littauer is an internationally known speaker and author and the recipient of numerous writing awards. She has written more that 30 books, including the best-selling How to Get Along with Difficult People and Blow away the Black Clouds. Her book Personality Plus has sold over 1 million copies and has been translated in to 14 languages.
Daughter of nationally recognized personality expert Florence Littauer, grew up with "The Personalities" as part of her daily life. She offers a fresh perspective on identifying the personality needs of others, and is the author of 16 books, including Personality Puzzle and Getting Along with Almost Anybody (both with Florence Littauer). Marita is also a professional speaker, magazine columnist, and president of CLASServices, Inc., which provides training and promotion for Christian speakers and authors. She and her husband, Chuck Noon, live in Albuquerque, New Mexico.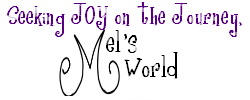 Disclaimer: I did receive a copy of this book from CLASSeminars back in 2008, not to review but to support my training as CLASS alumni. This review was my own idea and represents my own opinions.