Summertime is the PERFECT time to pick up Susan May Warren's newest book, My Foolish Heart! If you are looking for a hopelessly romantic, yet also a power packed Christian novel, then look no further. From the first few pages of the book you are slowly drawn into Isadora Presley's world.
Not knowing that there is so much hidden behind the soothing voice on the radio you can not help but to be taken on a great adventure as the pages continue to turn. So much is packed into the pages of this book, pain, turmoil, redemption, healing, and of course…love.
It's a wonderful reminder that God can take each and every one of us and our messy lives and turn them into something beautiful. We all have "stuff" that we carry, fears that hold us back and tons of regrets…this book puts them all together and turns them into an incredible novel perfect for a summer read.
~ Melissa
My Foolish Heart
Unknown to her tiny town of Deep Haven, Isadora Presley spends her nights as Miss Foolish Heart, the star host of a syndicated talk radio show. Millions tune in to hear her advice on dating and falling in love, unaware that she's never really done either. Issy's ratings soar when it seems she's falling in love on-air with a caller. A caller she doesn't realize lives right next door.
Caleb Knight served a tour of duty in Iraq and paid a steep price. The last thing he wants is pity, so he hides his disability and moves to Deep Haven to land his dream job as the high school football coach. When his beautiful neighbor catches his eye, in a moment of desperation he seeks advice from My Foolish Heart, the show that airs before his favorite sports broadcast.
Before he knows it, Caleb finds himself drawn to the host—and more confused than ever. Is his perfect love the woman on the radio . . . or the one next door?
Read an excerpt here:
http://www.susanmaywarren.com/novels/contemporary-romance/
Susan May Warren is an award-winning, best-selling author of over twenty-five novels, many of which have won the Inspirational Readers Choice Award, the ACFW Book of the Year award, the Rita Award, and have been Christy finalists. After serving as a missionary for eight years in Russia, Susan returned home to a small town on Minnesota's beautiful Lake Superior shore where she, her four children, and her husband are active in their local church.
Susan's larger than life characters and layered plots have won her acclaim with readers and reviewers alike. A seasoned women's events and retreats speaker, she's a popular writing teacher at conferences around the nation and the author of the beginning writer's workbook: From the Inside-Out: discover, create and publish the novel in you!. She is also the founder of www.MyBookTherapy.com, a story-crafting service that helps authors discover their voice.
Susan makes her home in northern Minnesota, where she is busy cheering on her two sons in football, and her daughter in local theater productions (and desperately missing her college-age son!)
A full listing of her titles, reviews and awards can be found at www.susanmaywarren.com.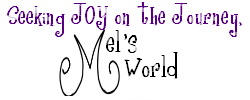 I received the book, My Foolish Heart, free from the LitFuse Group as part of their Blogger Review program. I was not required to write a positive review. The opinions I have expressed are my own. I am disclosing this in accordance with the Federal Trade Commission's 16 CFR, Part 255: "Guides Concerning the Use of Endorsements and Testimonials in Advertising."